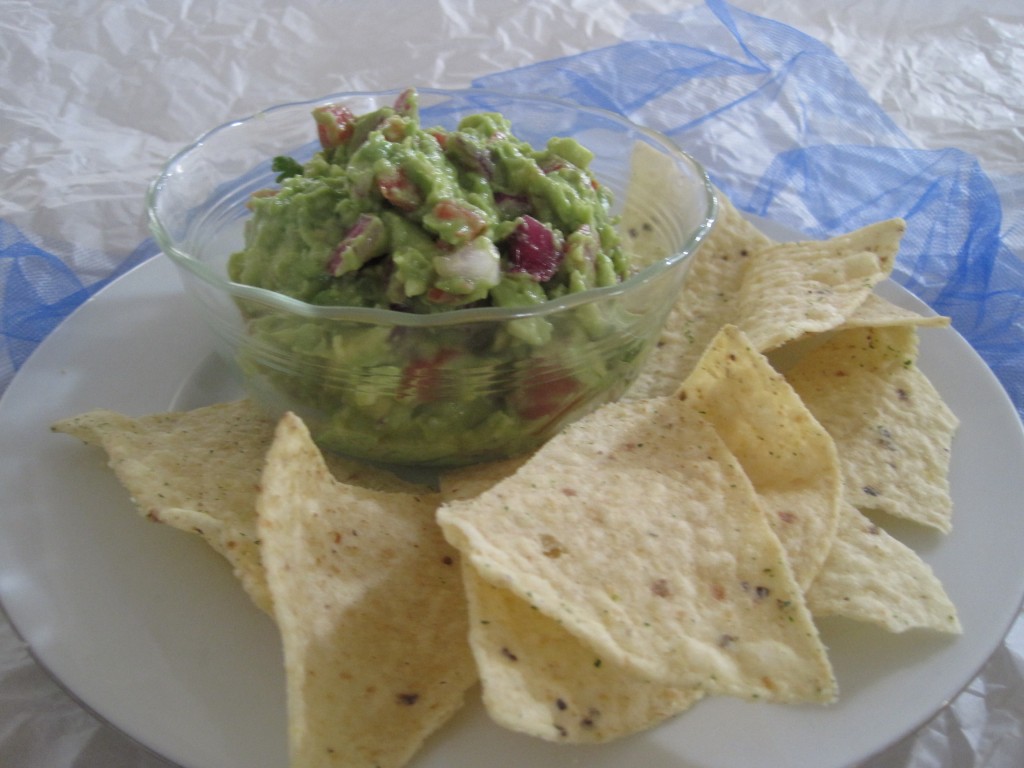 For a while, I've been thinking of making this, but the weather wasn't up to par to match this nice outdoor-sy party appetizer. However, today, being a nice 71°C, I've decided that it's finally time to bust out the cooking utensils once again to create this quick and simple dish. It's a definite audience pleaser.
Cooking Time: 10 minutes
Optional Wait time to Chill dish: 40 minutes
Ingredients:
1 avocado – pitted, peeled, and mashed
3/4 tomato – seeded and diced
2 tablespoons of diced red onion
1 clove minced garlic
1 tablespoon of fresh cilantro
1/2 teaspoon salt (pepper is optional)
3 teaspoons of lime juice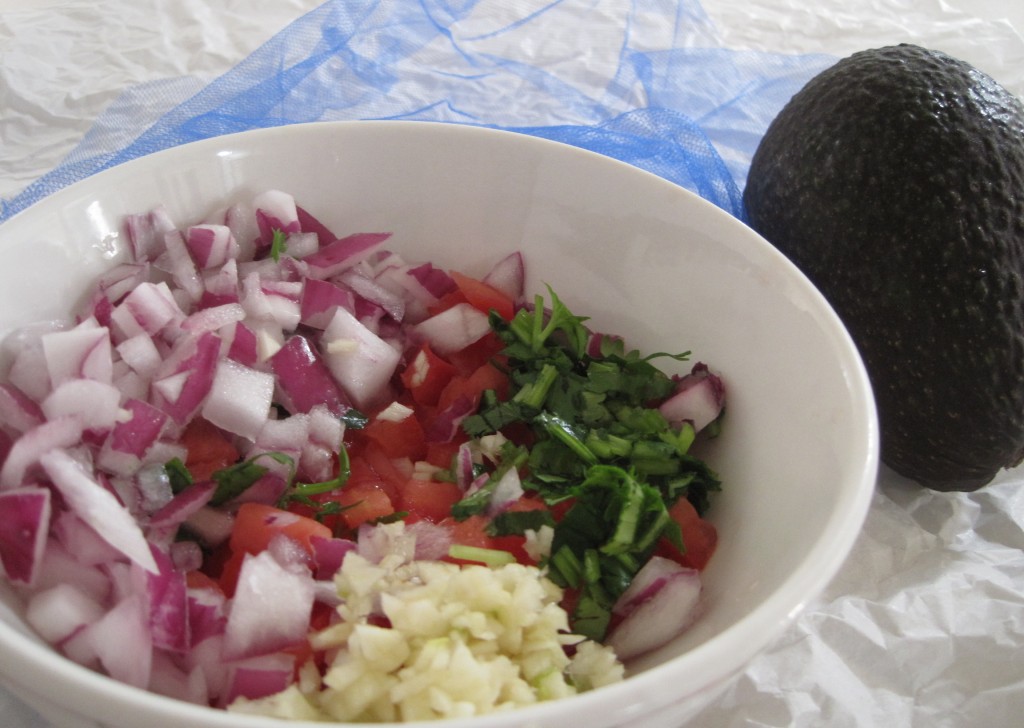 Directions:
1. Mix the seeded/diced tomato with the red onion, garlic, cilantro, salt, and lime juice. Stir until the lime juice has soaked consistently into the other ingredients.
2. Mash the avocado in a separate bowl. Add the mixture made in step 1 and stir.
3. (optional) Place guacamole in refrigerator for 40 minutes before serving.
4. Serve with chips and dip away! (Tip: Guacamole goes really well with Tostitos 'Hint of Lime' Chips)
Tada! A yummy dish in less than 10 minutes (if you exclude the optional wait time)
Tip: Instead of placing the guacamole in the fridge after making it, I just had all my ingredients in the fridge (avocado included!) beforehand, so they were already chilled before cooking. [It saves you the 40 minutes wait afterwards 

 ]