The other day, my friend who was shopping at Flushing in New York bought back a couple of extremely cute asian treats – mini red bean buns shaped like PORCUPINES!
I'm definitely a sucker for cute designs, so I automatically started taking pictures of these cute little things. Next time I step into Flushing, I'm definitely going to try to find these again.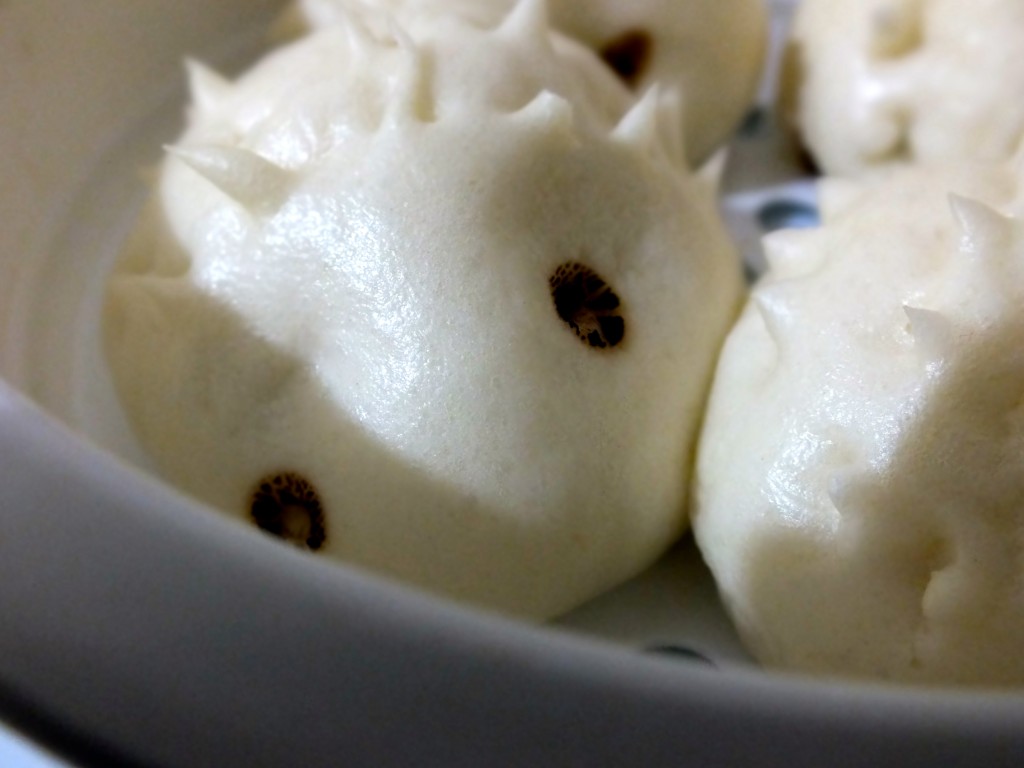 Just look at those cute eyes!! Maybe I can whip up something like this one day. Hum….