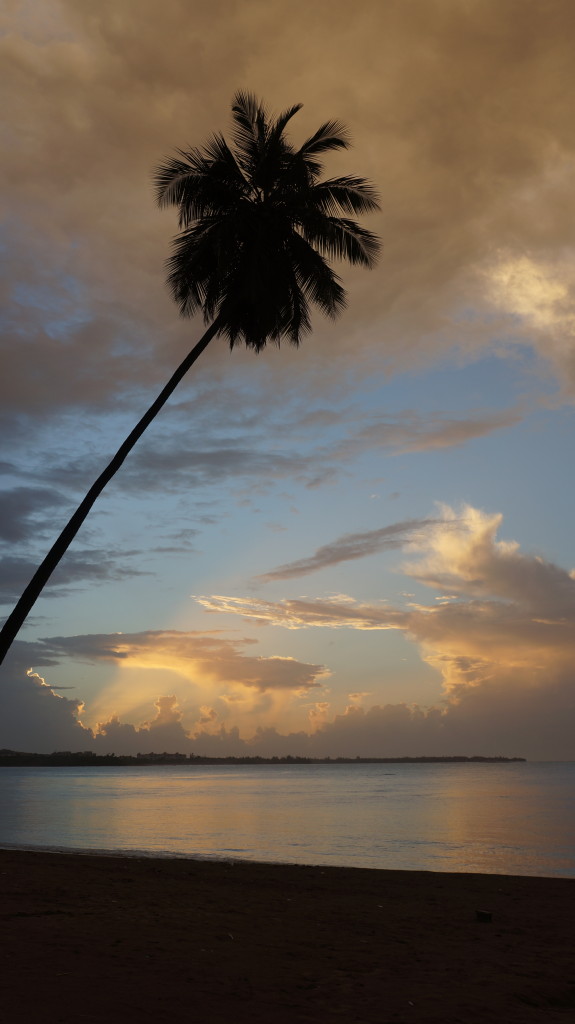 Over this summer, I had an amazing opportunity to travel to Puerto Rico with a few friends for a long weekend. We ended up spending most of our time in San Juan, the capital of PR, and in Vieques, a lovely island to the east of PR which is filled with amazing beaches.
Not only is Puerto Rico rich in history, it is also rich in delicious dishes. One of the most traditional dishes is called "Mofongo" – a plantain based dish toped with various types of meats or vegetables – which I was dying to try. Even though this is a very typical dish in Puerto Rico, every restaurant will put a different spin on the dish, so no two dish will be the same!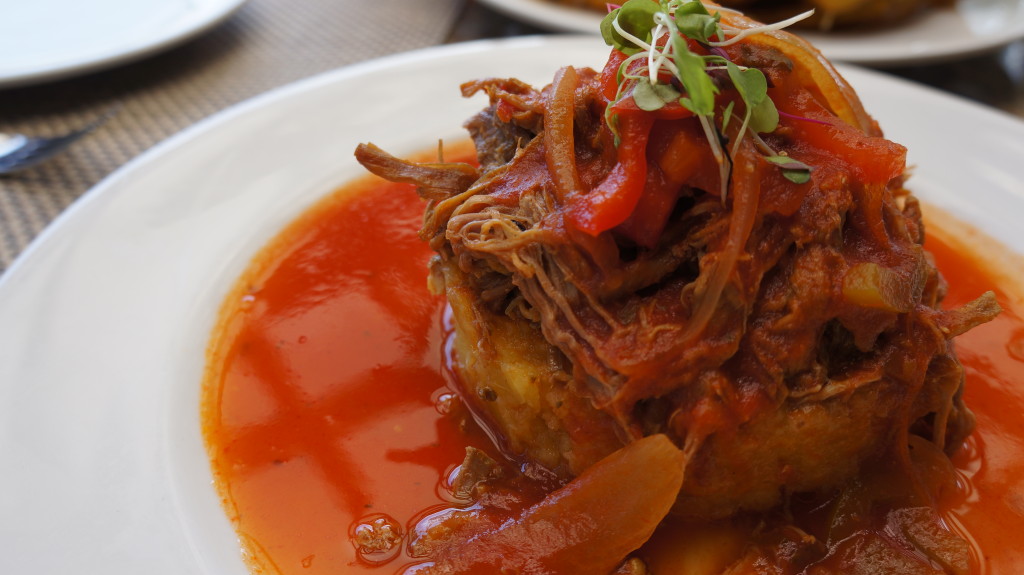 During our stay in San Juan, my friends and I decided to enjoy the luxury of living in St. Regis Bahia Beach Resort. Not only does this resort own 2 miles of land for their own private beach, they also provide other free amenities to guests, including kayaking, paddle-boarding, tennis, swimming pools and more! Of course, we had to try out all these activities alongside with their dining experience.
St. Regis Bahia has a total of three different types of restaurant in their resort allowing guests to enjoy delicious food in different setting. If you wanted a very casual dining experience, you could go to Seagrapes, which gave you an outdoor dining experience right next to the pools. If you wanted a semi-formal yet laid back restaurant, you could dine at Molasses – where there is indoor and outdoor seating overlooking the private golf course and beach. Or lastly if you wanted a fancy dining experience created by the renowned culinary chef, Jean-Georges, you could dine at Fern.
Since we wanted a restaurant that had more traditional Puerto Rican dishes, we ended up having a wonderful outdoor lunch at Molasses. Eager to try pretty much everything on the menu, we ordered "Spicy Ceviche", "Vienda Nachos with Pulled Pork ", "Arroz con Pollo" and lastly "Mofongo with Ropa Vieja".
Ceviche is basically a seafood based dish made with thin slices of cooked fish. In our case, our Spicy Ceviche dish had Mahi-mahi slices marinated with chili powder and lemon, which were topped with avocado, tomatoes and crispy plantain chips. Compared to our other dishes, it was very light in taste, and definitely complemented the thicker flavor of our other three meat-based dishes.
One of my favorite dishes here was the Vienda Nachos as they used fried plantain chips for the nachos instead of the typical corn tortilla chips that most people are typically used to in Mexican restaurants. Having plantains as a substitute for corn chips gave the dish a slightly sweet flavor, which I personally enjoyed.
The nachos itself was covered with guacamole, sour cream, and pico de gallo. Underneath the pile of plantains lay the juicy and succulent pulled pork. Beyond delicious!
After the two equally delicious dishes of nachos and cerviche, I have to admit that the third dish – the arroz con pollo – was a bit of a let down. Even though the chorizo mamposteao rice was amazing, the main portion of the dish (aka the chicken) was a bit dry for my likes. On another note, Puerto Rican mamposteao rice is basically an extremely filling dish consisting of rice, beans, diced onions, and meat (in this case, we had chorizo, which is a pork sausage).
Even with the dry chicken, the presentation of this dish is outstanding (:
Lastly, the dish I was most excited for was the Mofongo with Ropa Vieja. Instead of using fried plantains for the base, our dish was made from Yuca (also called Cassava). Yuca is basically a root plant which had a texture that reminded me of a cross between a potato and taro. In any case, this dish was the absolute highlight of my dining experience. The fried yuca had a mixture of a mushy and crunchy consistency that paired well with the tomato puree sauce, which kept the dish from being too dry. The yuca was topped with some juicy pulled beef, caramelized onions and roasted red peppers. The flavors were overwhelming – sweet, tangy and salty at the same time!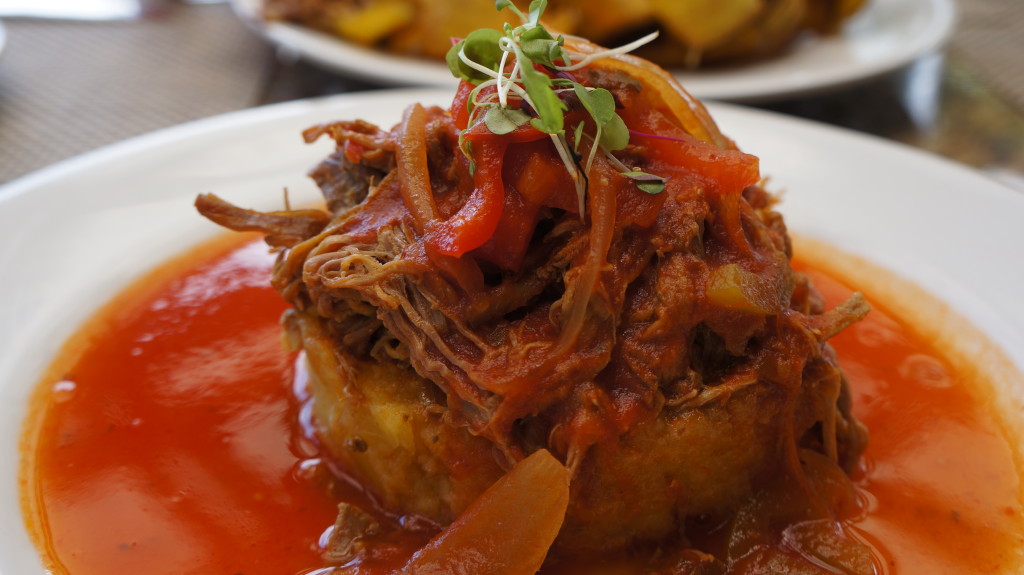 I must say that I thoroughly enjoyed my dining experience at Molasses. Nothing beats relaxing by the beach while eating savory and exotic dishes!