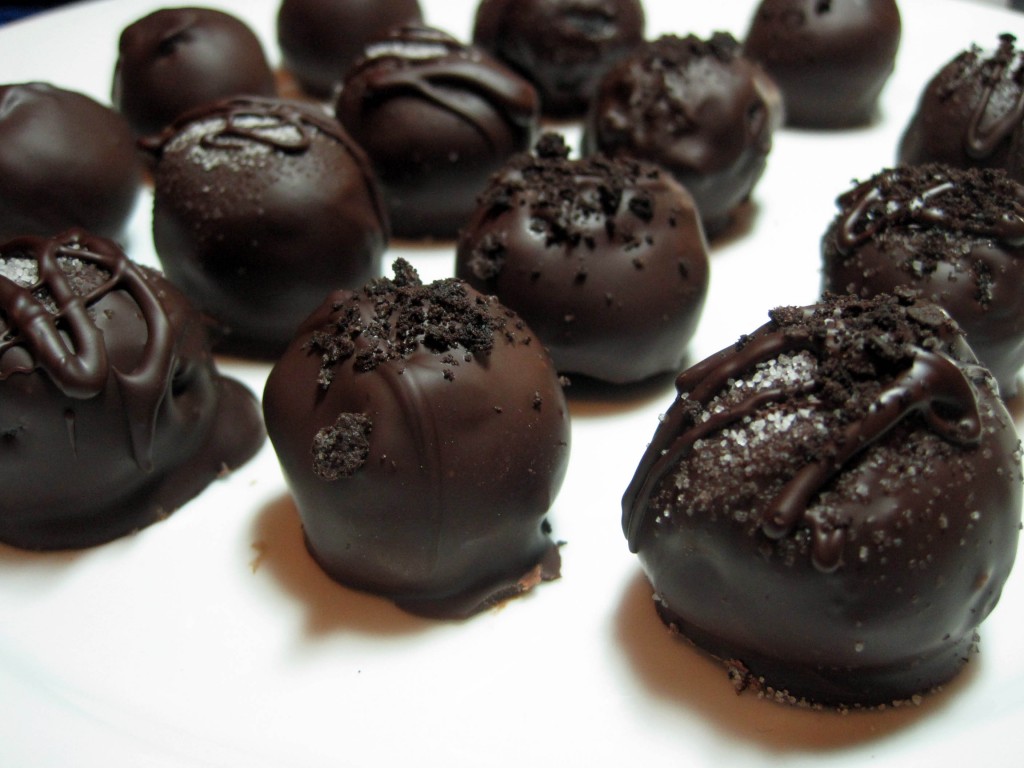 OREO Truffles: A simple dessert that is guaranteed to amaze others.
Also, the perfect dessert to make when in need of a good de-stressing moment.
I decided to dedicate this post to the upcoming holiday, Valentine's day. So, girls and boys, put on your chef hats and start whipping up some truffles! There are so many different ways to decorate this treat to make your truffle look unique.
Cooking time: 30 minutes
Wait time: 45 minutes
Makes 25 truffles (number varies depending on size)
Ingredients:
8 oz OREO cookies (~20 pieces)
4 oz cream cheese
6 oz dark chocolate
Sugar, or other toppings (optional)
I used Hershey's special dark chocolate bar instead of baking chocolate. Any chocolate works.
Directions:
1. Fill a plastic bag with the OREO cookies. Smash them into little bits.*
2. Add the OREO crumbs into a medium sized bowl and stir in the cream cheese. Blend the two ingredients until smooth.
3. Roll the mixture into little round balls, around 1 inch (2.54 cm) in diameter.
4. Place the chocolate in a microwavable bowl & heat it in the microwave on high for 2 minutes, covered. Stir until smooth.
5. Dip the OREO balls into the melted chocolate. (I suggest using two forks for this tough feat). Remove the truffles and place onto a non-stick tray.
6. Refrigerate for 45 minutes.
* Hit it, slam it against the desk, whatever works. It really is a great way to de-stress! Or if violence is not your style, just use a rolling pin.
Tips on decoration: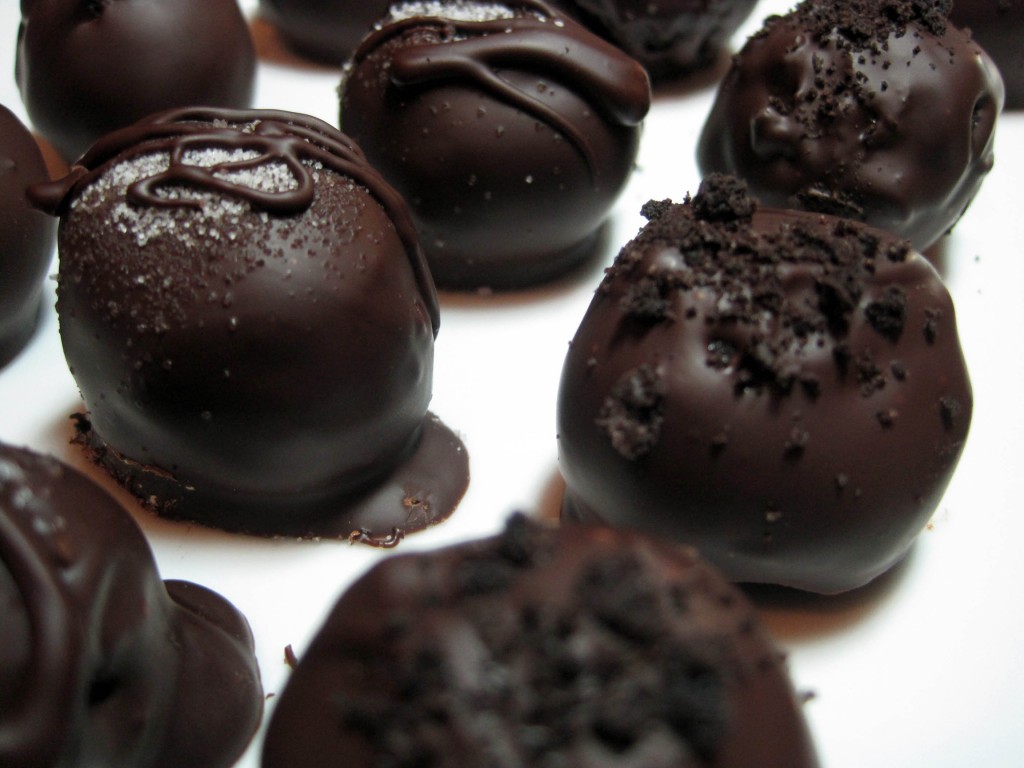 In the picture above, I decorated a few of the truffles with OREO crumbs, and the other with OREO crumbs + sugar.
For the OREO crumbs only: After refrigerating truffle, remove and drizzle on more melted chocolate. Bash another OREO and sprinkle it on top. Refrigerate for 10 minutes.
For the sugar with OREO crumbs: Before refrigerating the truffle, sprinkle sugar on top. Refrigerate for the 45 minutes then remove. Drizzle on melted chocolate, add OREO crumbs, and refrigerate for 10 minutes.