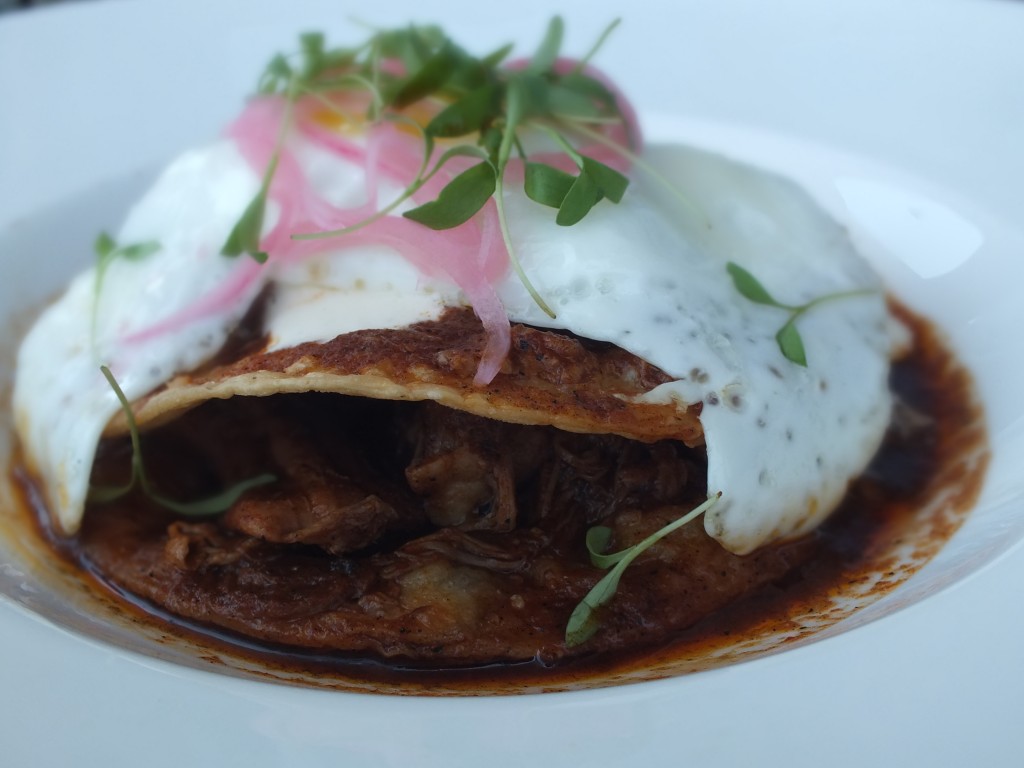 I had the joy of dining at Riverpark as I wanted a nice restaurant with a view for which I could treat my friend for his birthday. Besides the pretty stellar reviews on Yelp, I was overjoyed at the fact that this was a Tom Colicchio restaurant (salute to the Top Chef judge!). Being a lovely sunny July day, the weather could not have been better for me to grab an outdoor seat that gave me a view of the entire East river (I honestly wish I remembered to take a picture of the view, but I was too enamored with the food presented).
Being a lazy Sunday afternoon, my friend and I ordered off the Brunch menu. I ended up choosing the BLT Breakfast Sandwich, while my friend ordered the Pulled Pork Chilaquiles. When the food came out, I was literally almost jumping up and down with joy. The egg on top of both of our dishes was cooked to perfection. The edges were golden brown, and the yolk itself had a nice glaze over it. Both dishes were extremely fresh; however, I did enjoy the Pulled Pork more as my dish seemed a little dry in comparison.
Did I also mention that Riverpark uses their own freshly grown produce for their meals? Before you walk into the restaurant, you actually can see the small space of land set aside for their agricultural purpose. I saw arugula, mint and many other different varieties of delicious veggies sprouting out in the farm. (Explains why everything tastes so fresh!)
All in all, I had an extremely pleasant experience at Riverpark – sunny weather, friendly staff, gorgeous view, and amazing food all in one package. Perhaps next time I'll stop by again for dinner, as I am curious to what sights I'll be able to see at night.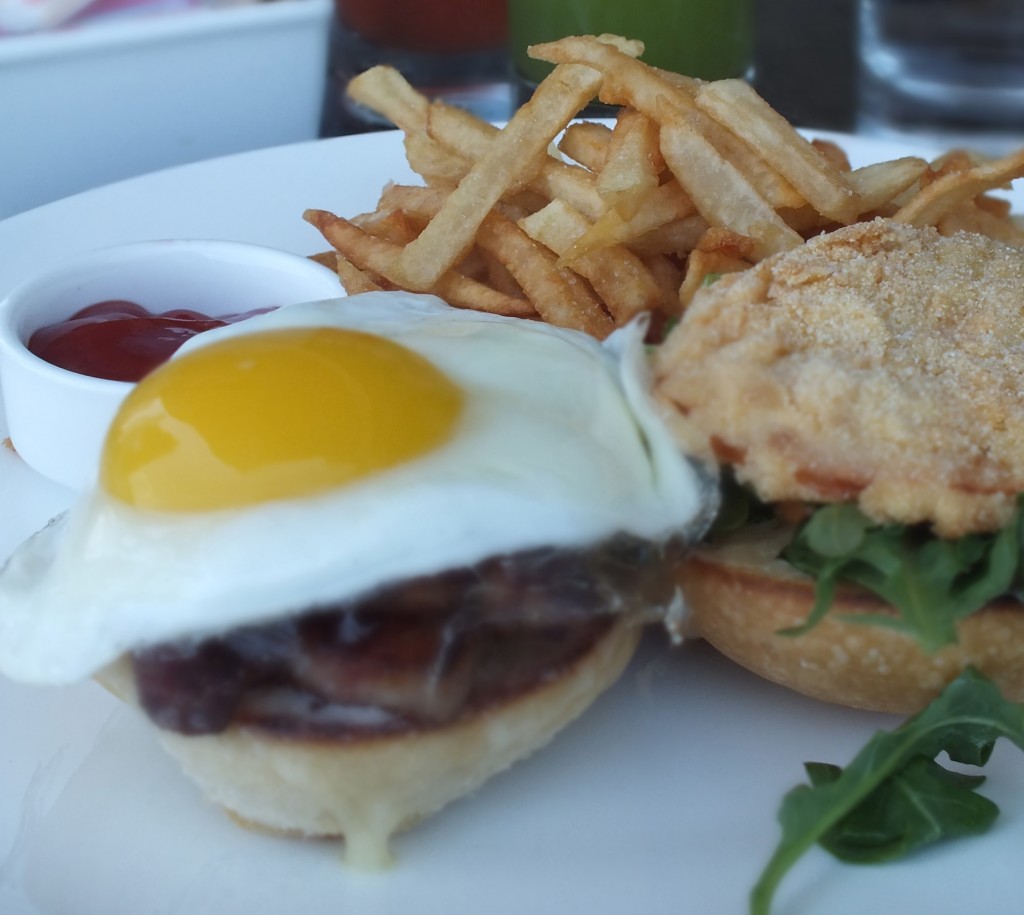 *also, note the amazing glaze on the egg!!
What better way to cool off on a hot afternoon than to have a refreshing Green Lemonade (made from cucumber, lemon, & mint – seriously my new favorite mixture) & a citrusy Maiden Voyage (pineapple, fresh citrus, Peychaud's Bitters)?
Cheers to Tom Colicchio on a job well done!
Riverpark
450 E 29th St.
New York, NY 10016
(212)729-9790